Audi, as many know, is a German company. In Germany, there is a racing series with the super long name of Veranstaltergemeinschaft Langstreckenpokal Nürburgring, or VLN for short.
As evidenced in the name, there is a tiny, little known strip of tarmac that winds its way through a forest in the middle of nowhere, near a town called Nürburg. And Audi has had quite a bit of success on that little known racetrack.
So much so, that they decided to let the world know about that relatively unimportant race track with a special edition R8 V10 Performance model, the Green Hell.
All joking aside, Audi's R8 LMS Ultra GT racing car has won the 24 Hours of Nürburgring, the ultimate endurance challenge of the VLN, five times. The current R8 V10 Performance is also a car that shares 50% of its parts and structure with the R8 LMS Ultra.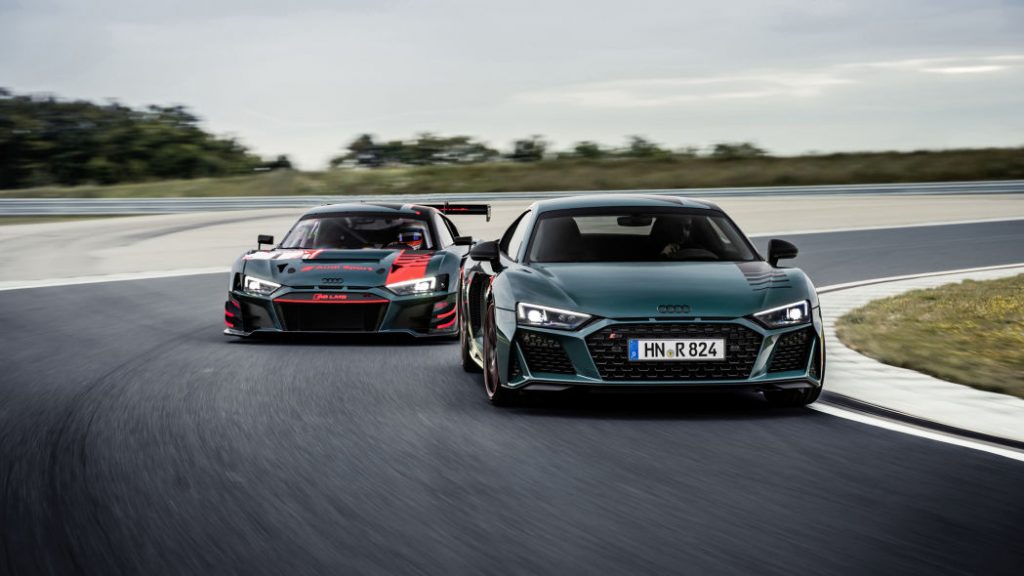 What this means is that the road car and the race car share the same DNA. And to celebrate that, the Green Hell edition was brought to life.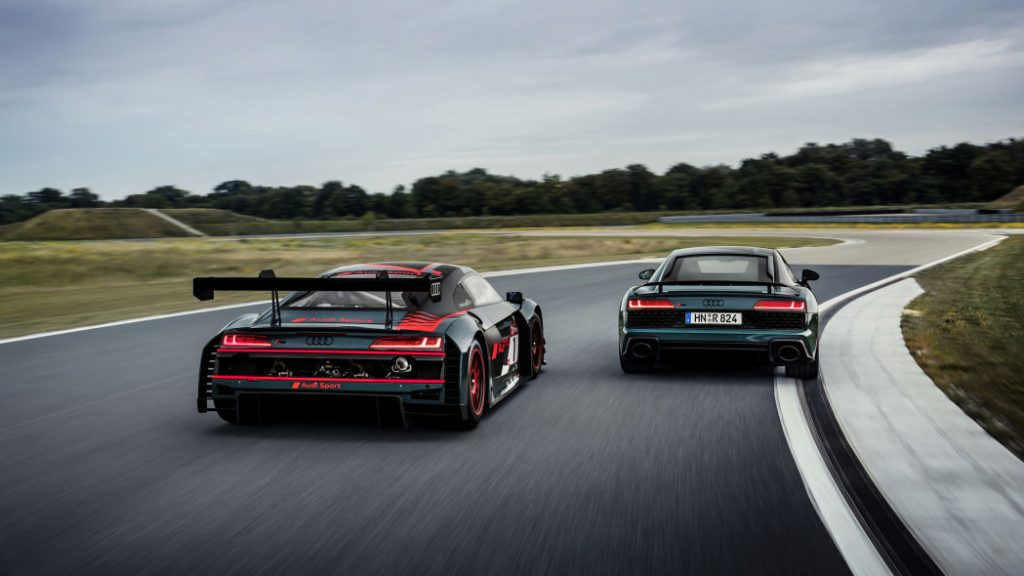 It comes standard in Tioman Green, but you can order it in Ibis White, Daytona Gray, or Mythos Black. The roof, a-pillars, hood, and rear end, no matter what paint color you choose, will match the LMS Ultra's black matte color. The wheels, no matter the paint, will come in black highlighted with red, matching the LMS Ultra's wheels.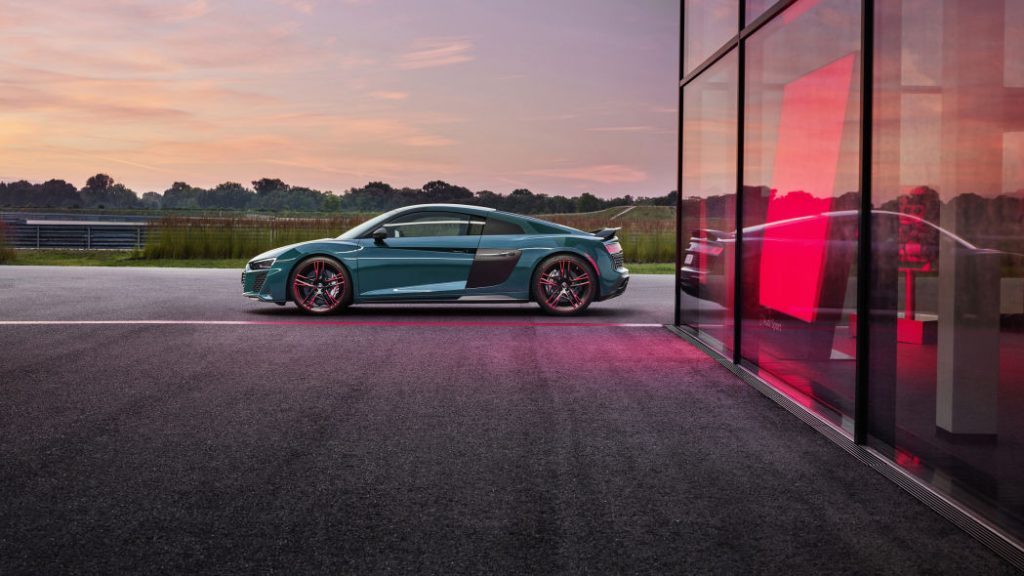 The VIN number sticker on the inside of the driver's door will be made up to look like a proper VLN scrutineers sticker. The engine intake blades on the sides will wear specific "Green Hell R8" livery.
The interior features Green Hell R8 logos, contrasting green stitching on black leather, and special soft-touch materials similar to the alcantara that lines the seats and dashes of many a race car.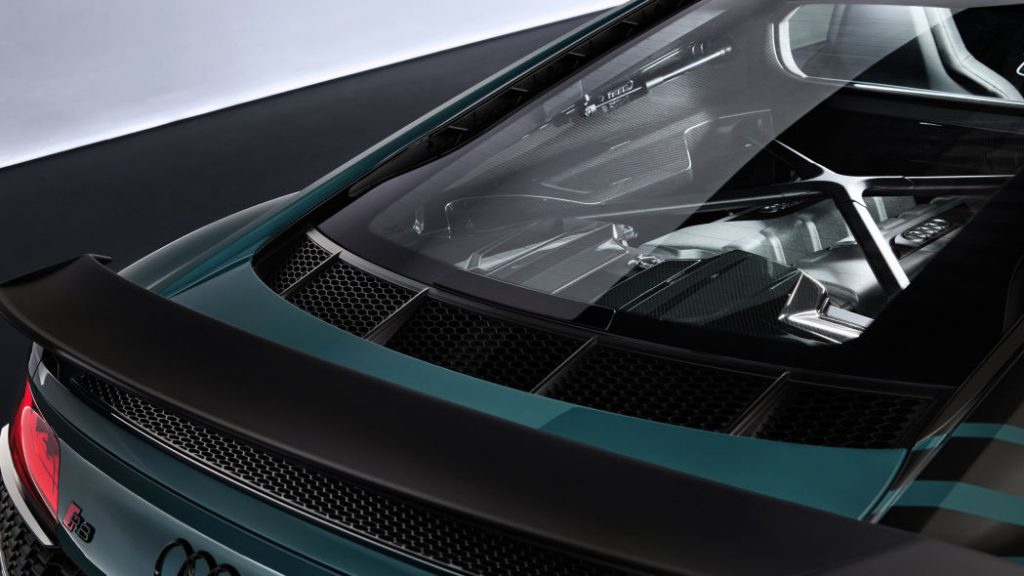 Underneath, it is a typical Audi R8 V10 Performance, which is actually more powerful than the race car with 611 BHP from the 5.2-liter engine.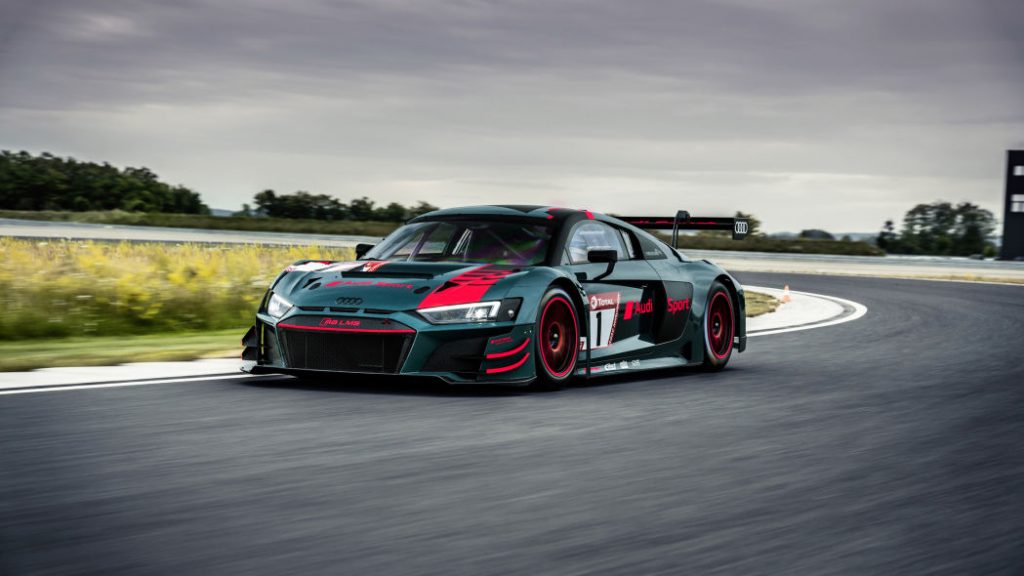 Only 50 are being made worldwide, and as such, they feature a price to match the exclusivity. In Germany, the car has an MSRP of €233,950. In American, that's over $275,000!