Earlier this year, Alfa Romeo revealed the Giulia GTAm to the world. A hardcore version of the already excellent Giulia Quadrifoglio, it promised more speed, more power, and, importantly, more noise.
After the Supercar Owners Club event in Gstaad, Switzerland that saw a Bugatti Veyron annihilate a straw bale, another video has emerged showing the very first public run of a Giulia GTAm in the wild!
The best bit? This is the prototype car, Chassis #000/500. Powered by a 2.9-liter, twin-turbocharged V6, the engine had a bit of a field trip during development to a small Italian company called Ferrari for some special tuning. As such, this car puts out 540 BHP.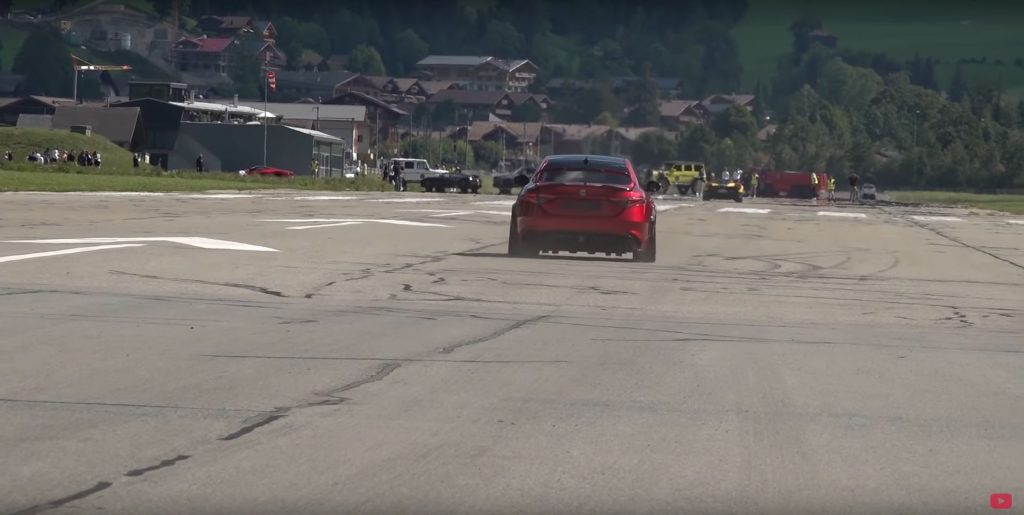 In amongst the other Ferrari models, a Koenigsegg Agera R, and a Pagani Huayra Roadster, the Giulia GTAm roared and snorted its way off the line and down the runway.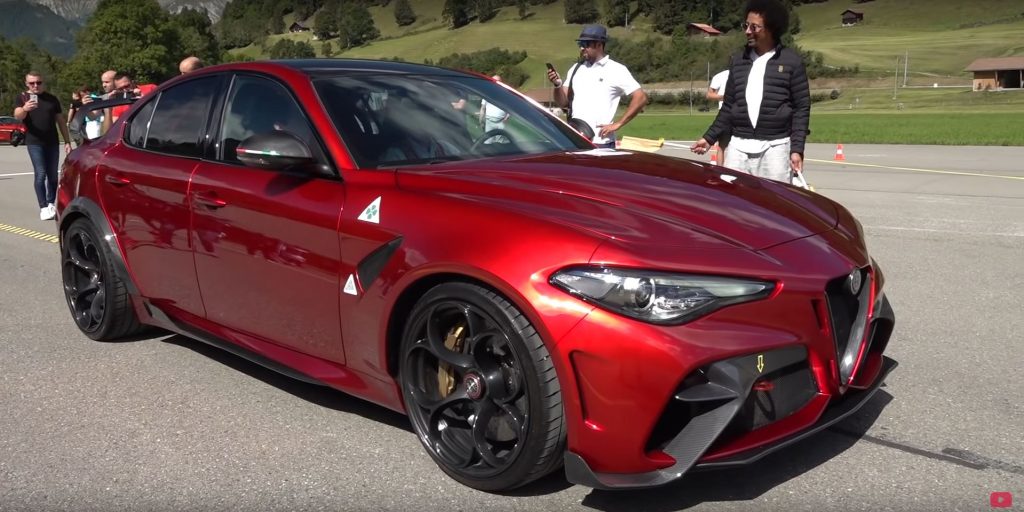 It may not have the typical scream of an Italian supercar or the barking rumble of a German one. What it does have, and what is extremely important for a limited run car, is its own personality.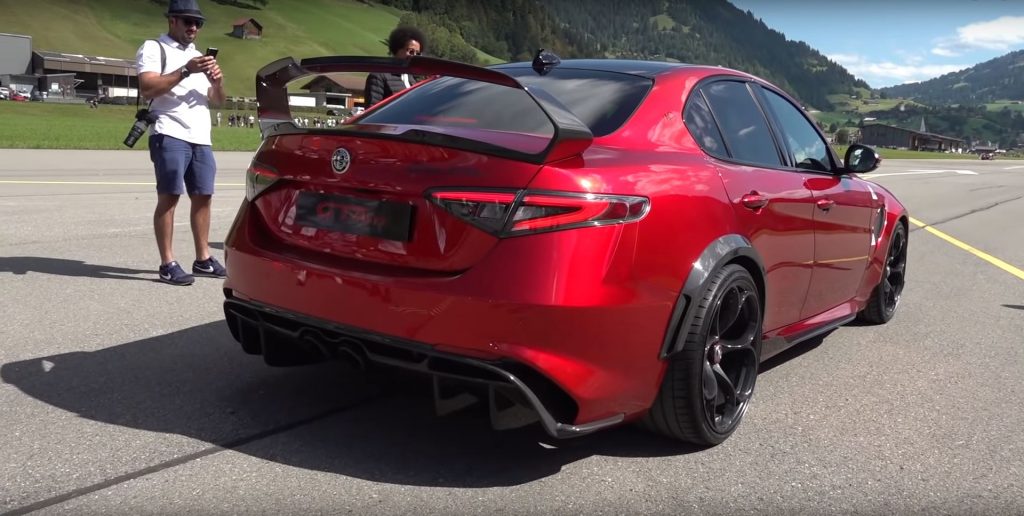 The roar of acceleration with the sharp snort of a gearshift. The burbling, "come on, let's go!" burble at idle. The slightly hunched stance, leaning forwards with every line.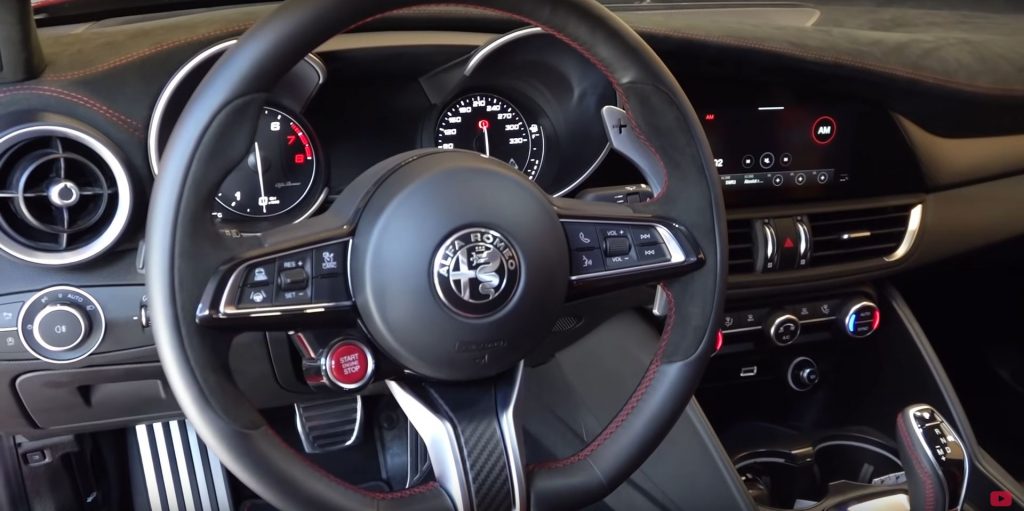 It's its own car in a world where designs are starting to blur together and everyone seems to be copying everyone else. It's refreshing to have a car that is, like almost every other Alfa in that special Alfa way, entirely it's own thing.