Earlier this year, Porsche revealed and released the 2021 model year Type 992 911 Turbo S, and, as is apparent all over the internet, it's been a bit of a hit.
Now, riding that wave of success, the new Porsche Type 992 911 Turbo (non-S) has been revealed.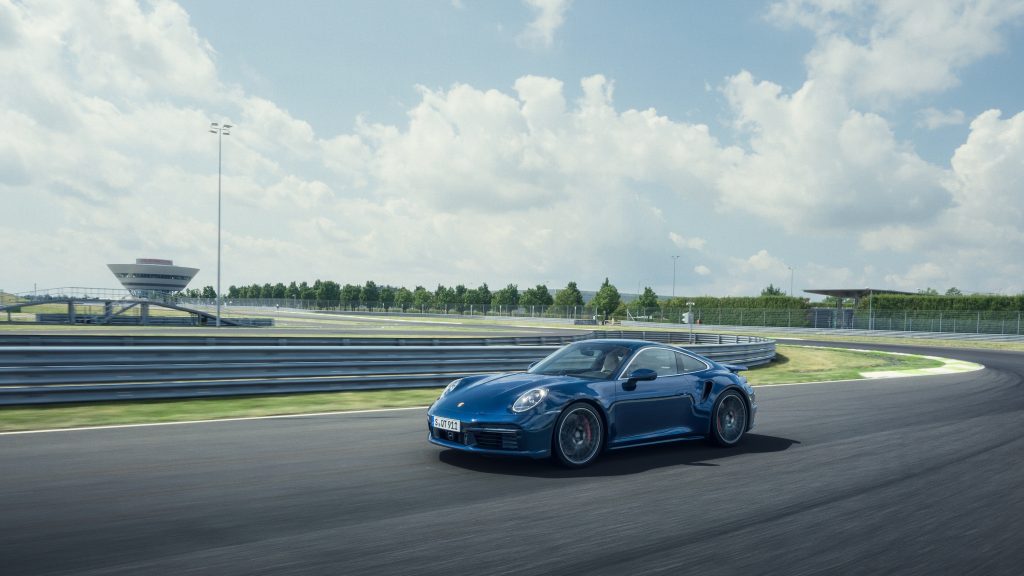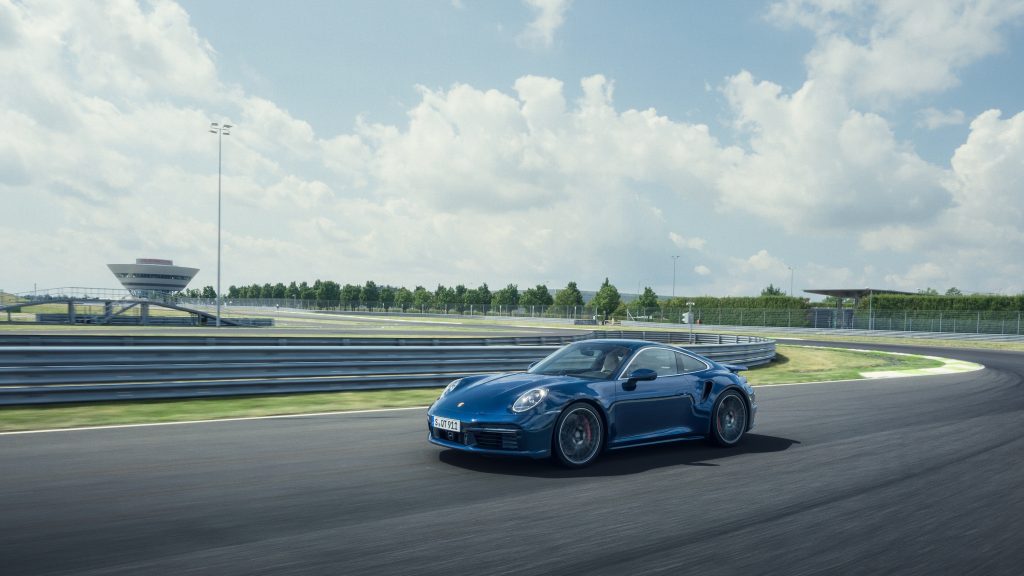 It would be a disservice to call this new Turbo a "lesser" car than the Turbo S, but it does have less in most departments.
Less power at 573 HP. Less features compared to the jam-packed Turbo S.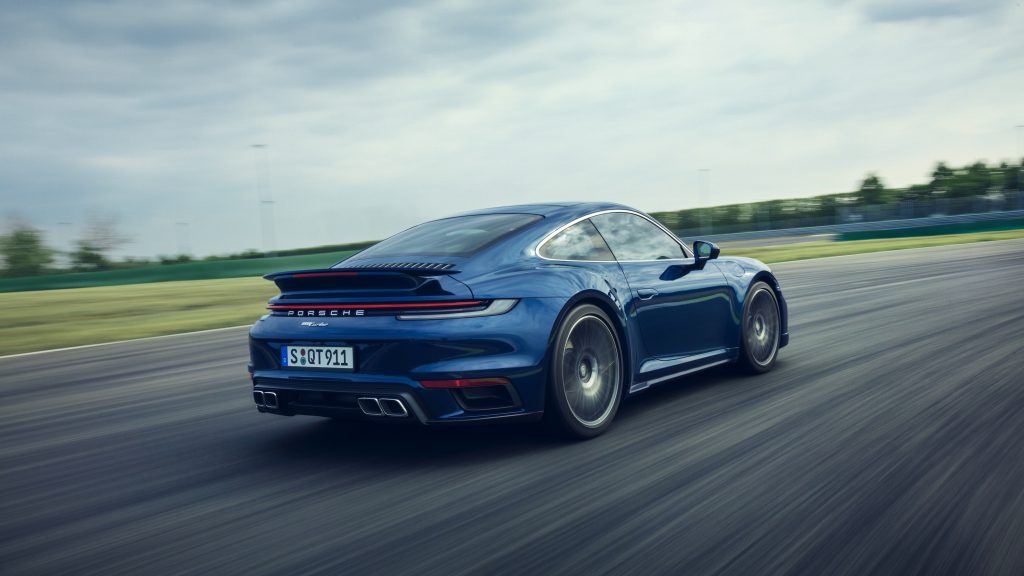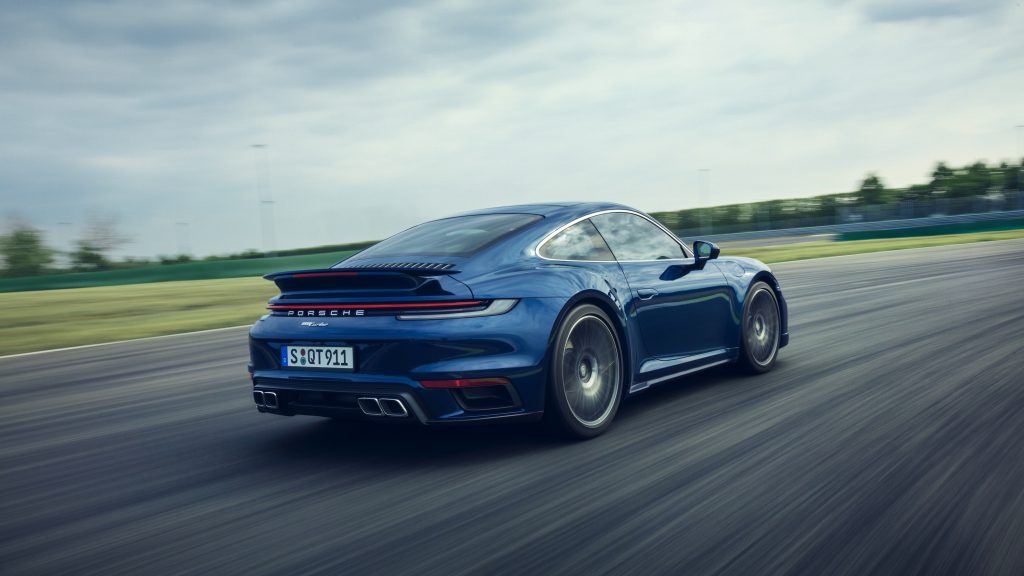 Most importantly, less money required to put one in your garage, starting at $170,800 compared to $203,500 for the Turbo S.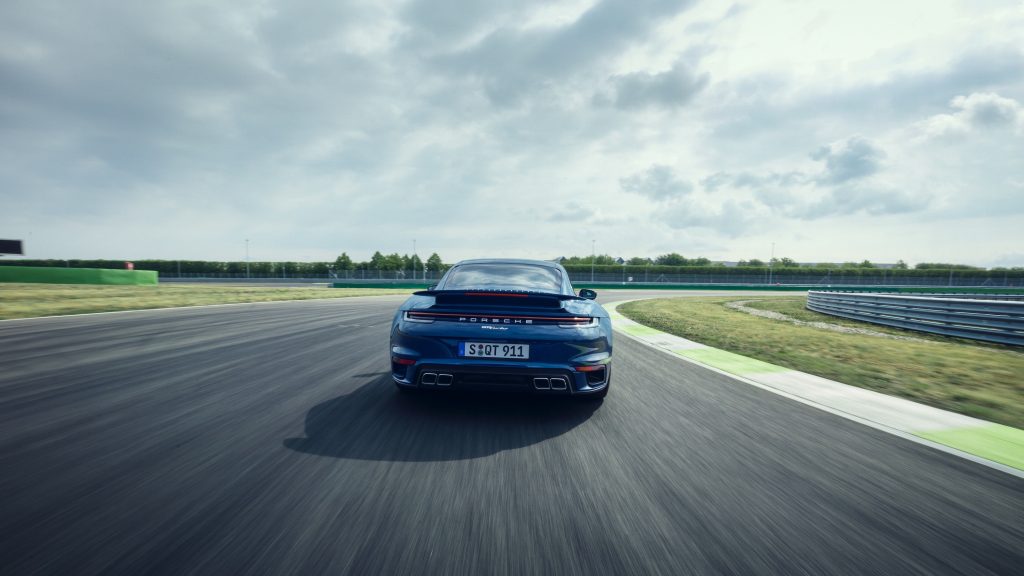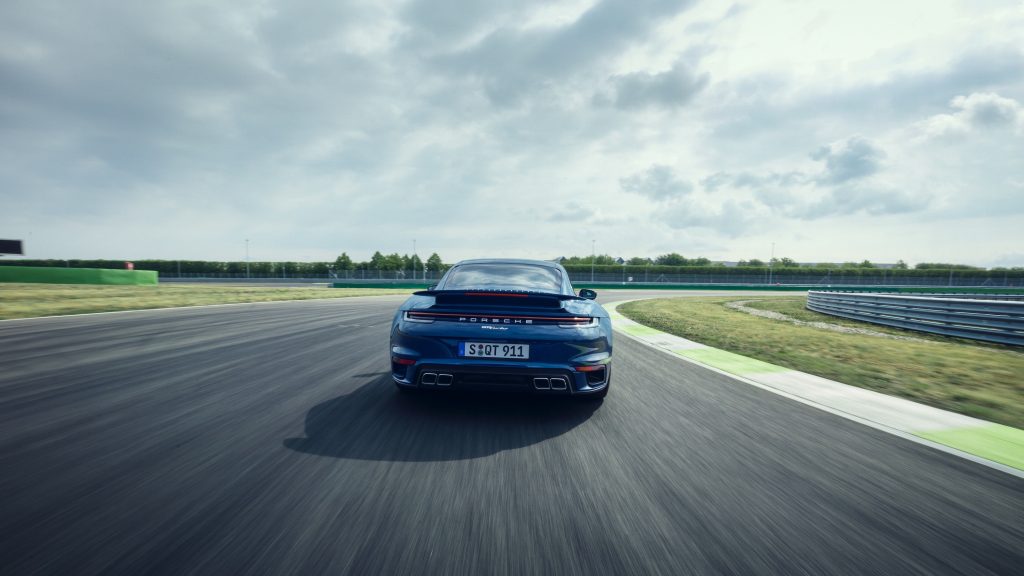 This also is not to say that the new Turbo isn't anything short of a monster. It will still go 0 to 60 in 2.8 seconds, will corner like it was on rails with Porsche Torque Management (PTM) all-wheel-drive, and it will still hit a 198 MPH top speed.
Porsche themselves, in their press release, points out another important fact about the new Turbo: It matches, or exceeds, the packaging, performance, and technology of the Type 991 911 Turbo S.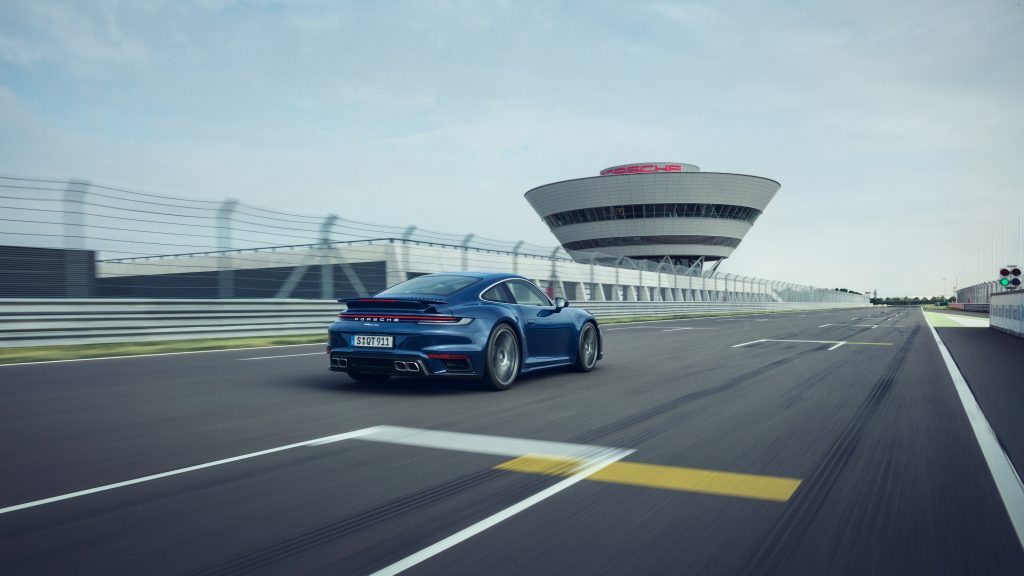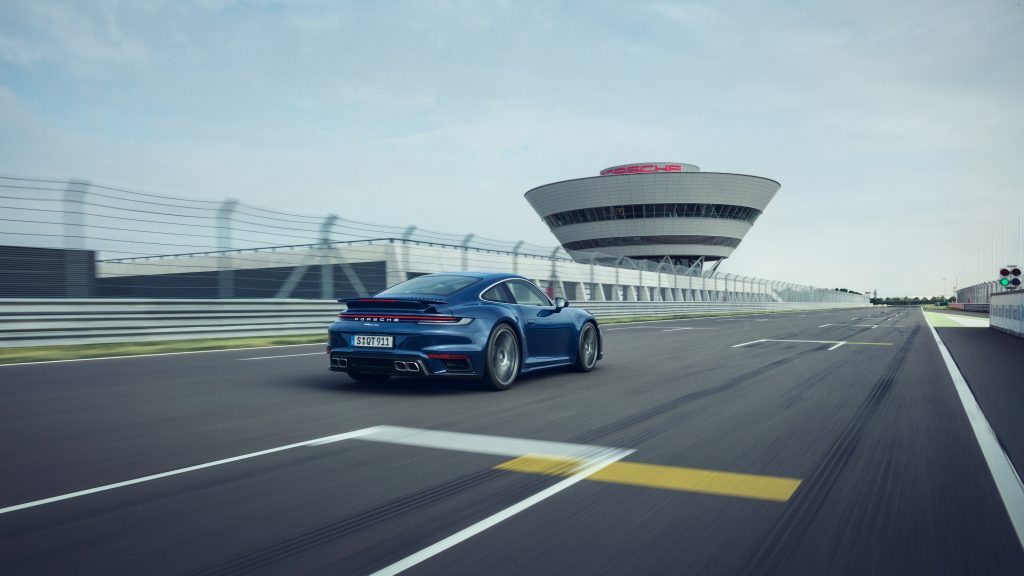 An 8-speed PDK dual-clutch transmission is the only available option for the Turbo. However, almost all of the technology packages that are built into the Turbo S are available as options for the Turbo, so you can pick and choose the specific items you want.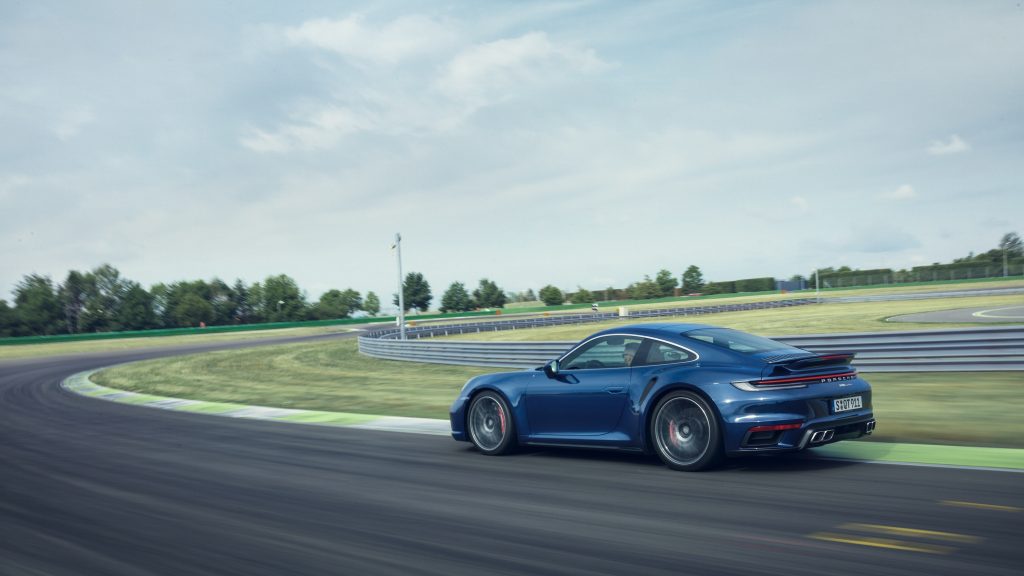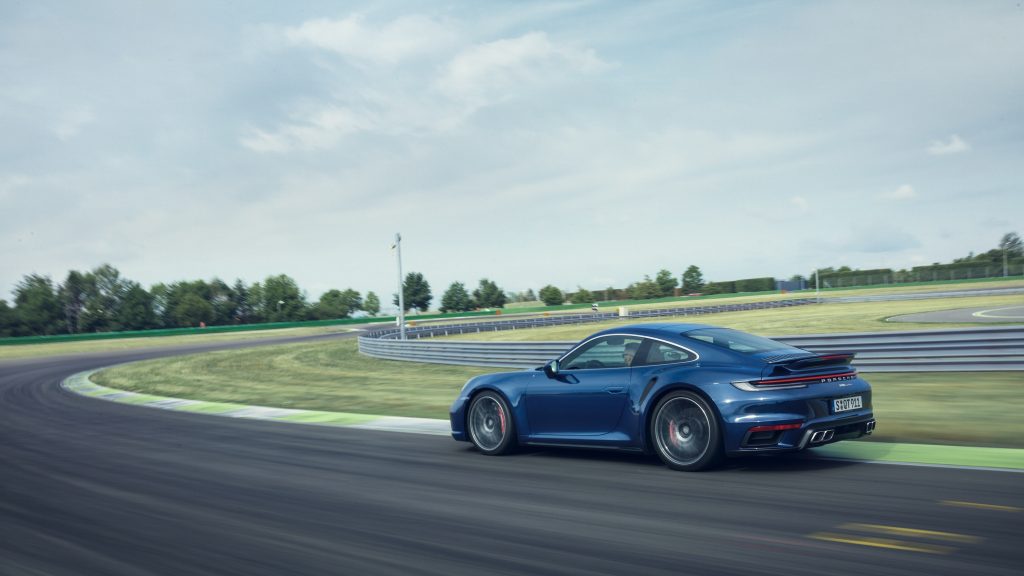 Orders for the new Porsche Type 992 911 Turbo are being accepted now, and Porsche is hoping to have cars in owners' hands in the Fall.