In February 2020, maybe as a sign of the year to come, a classic Ferrari F40 burned to the ground in Monaco. It was a horrific day for supercar lovers the world over, and it was hinted at the time that the car would be unsalvageable.
Fast forward a few months, and TheSupercarBlog.com has a report that that very same Ferrari F40 is in the service bay of Ferrari Monte Carlo.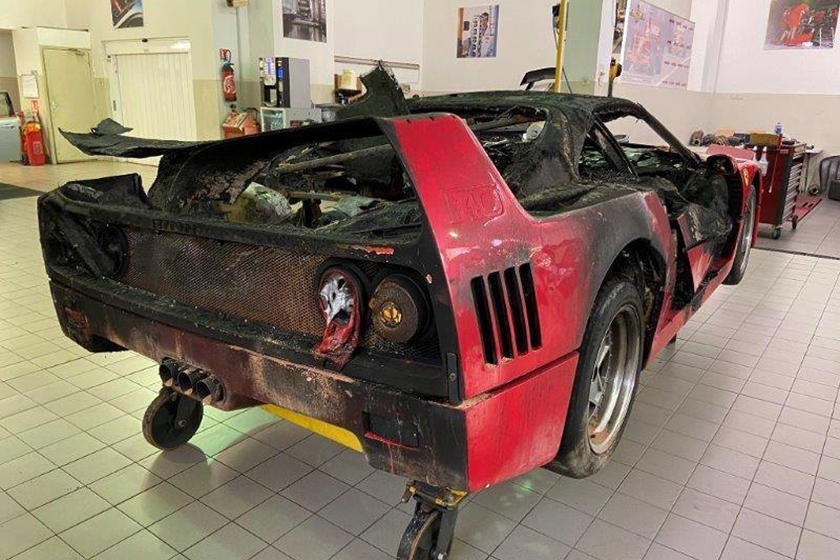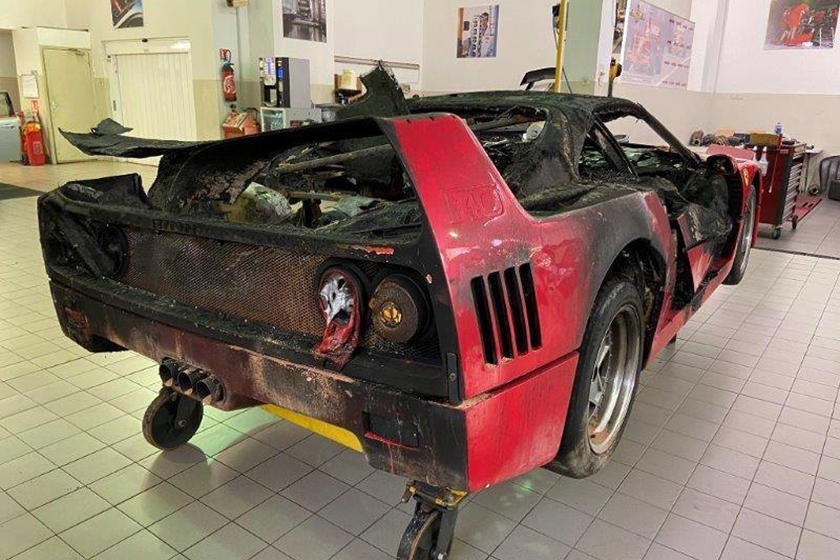 Despite the ferocity of the fire, it appears that everything forwards of the doors has survived mostly intact. From the A-pillars back, however, it's a mess of melted carbon fiber, epoxy slag, and burned out engine components.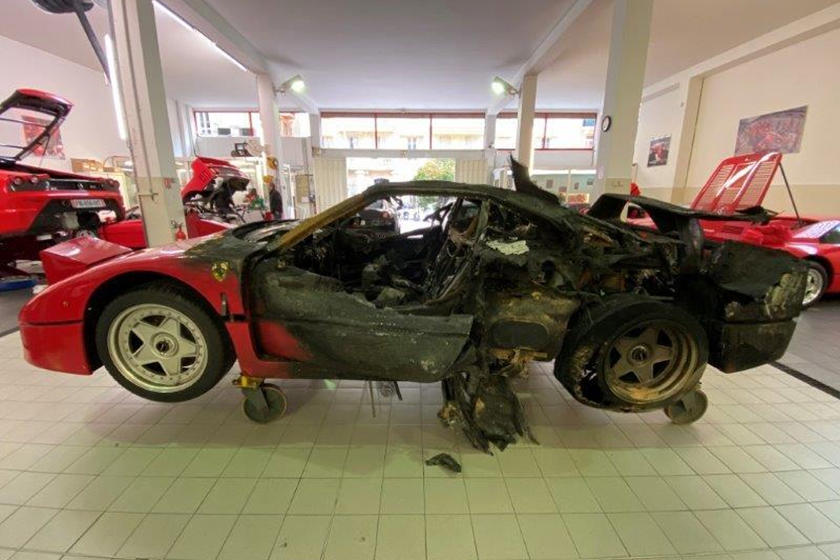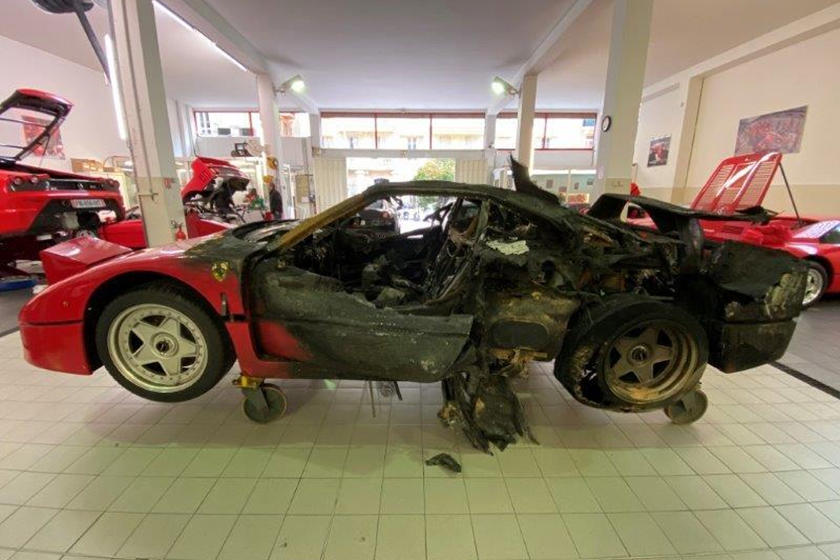 If this were any other car, it would be an immediate write-off. But the owner, realizing the rarity and value of his car, is putting in the money to have the car repaired.
Rumors also have it that Ferrari themselves are getting involved, as Monte Carlo is extremely close to Italy, and will be sending up newly made carbon fiber doors, fenders, and Ferrari Restoration Technicians to help with rebuilding the car.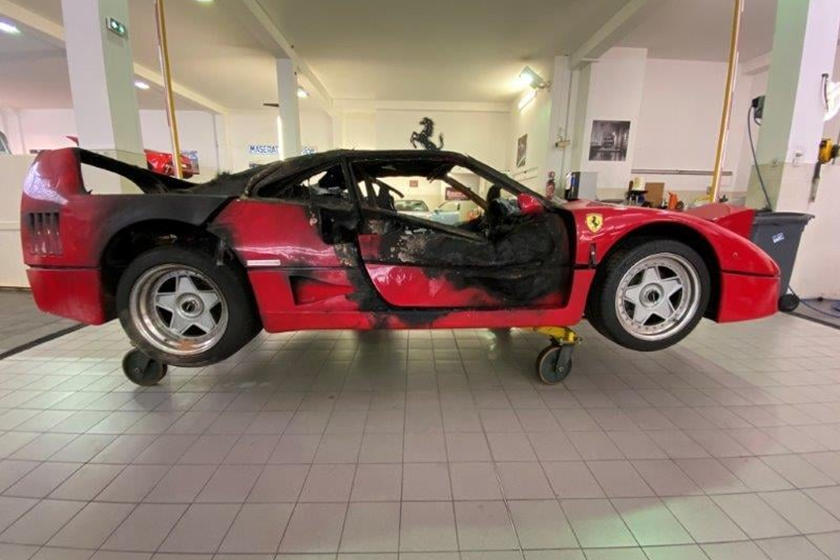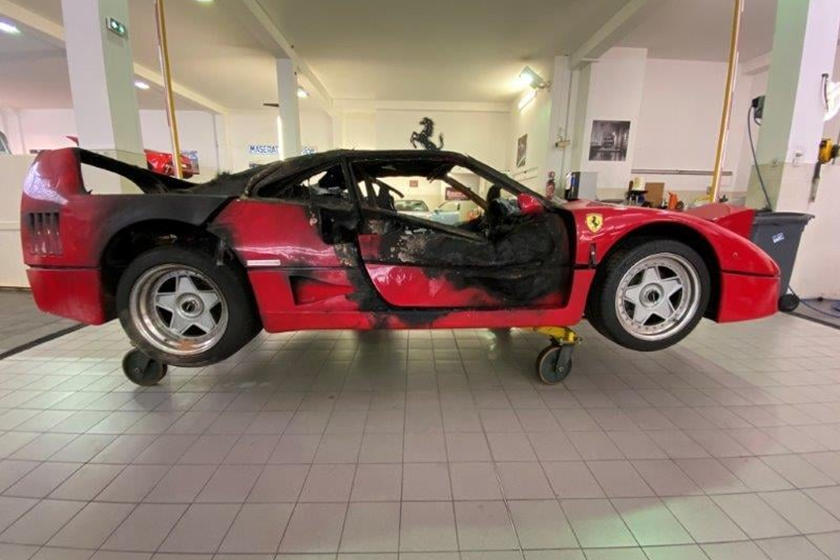 The most exciting rumor (note: rumor, not confirmed) is that because of the damage to the engine, and the fact that Ferrari keeps all its toolings is that for the first time in almost 35 years, a twin-turbo, 3.0 liter, 480 BHP Ferrari Tipo F120D V8 might come out of the factory.