Ok, maybe not all time, but at least right now. Check this woman nail a 94-foot putt at an Ole Miss Rebels basketball game like it's her local newpaper's daily crossword.
Haters will say it's photoshopped, so here's another angle for good measure.
Tiger Woods stans will argue, "Well, let's see the rest of her game!" But do we even have to? Ever heard the expression "drive for show, putt for dough?" Putting is as important as it gets. And here's Mary Ann, a bunco enthusiast (I assume), sinking 94-footers like their Werther's Originals and Metamucil.
Most PGA-ers complain when a green plays fast. Can you think of a faster playing green than the hardwood of a college basketball court? Mary Ann would make Torrey Pines look like a putt-putt course in Panama City.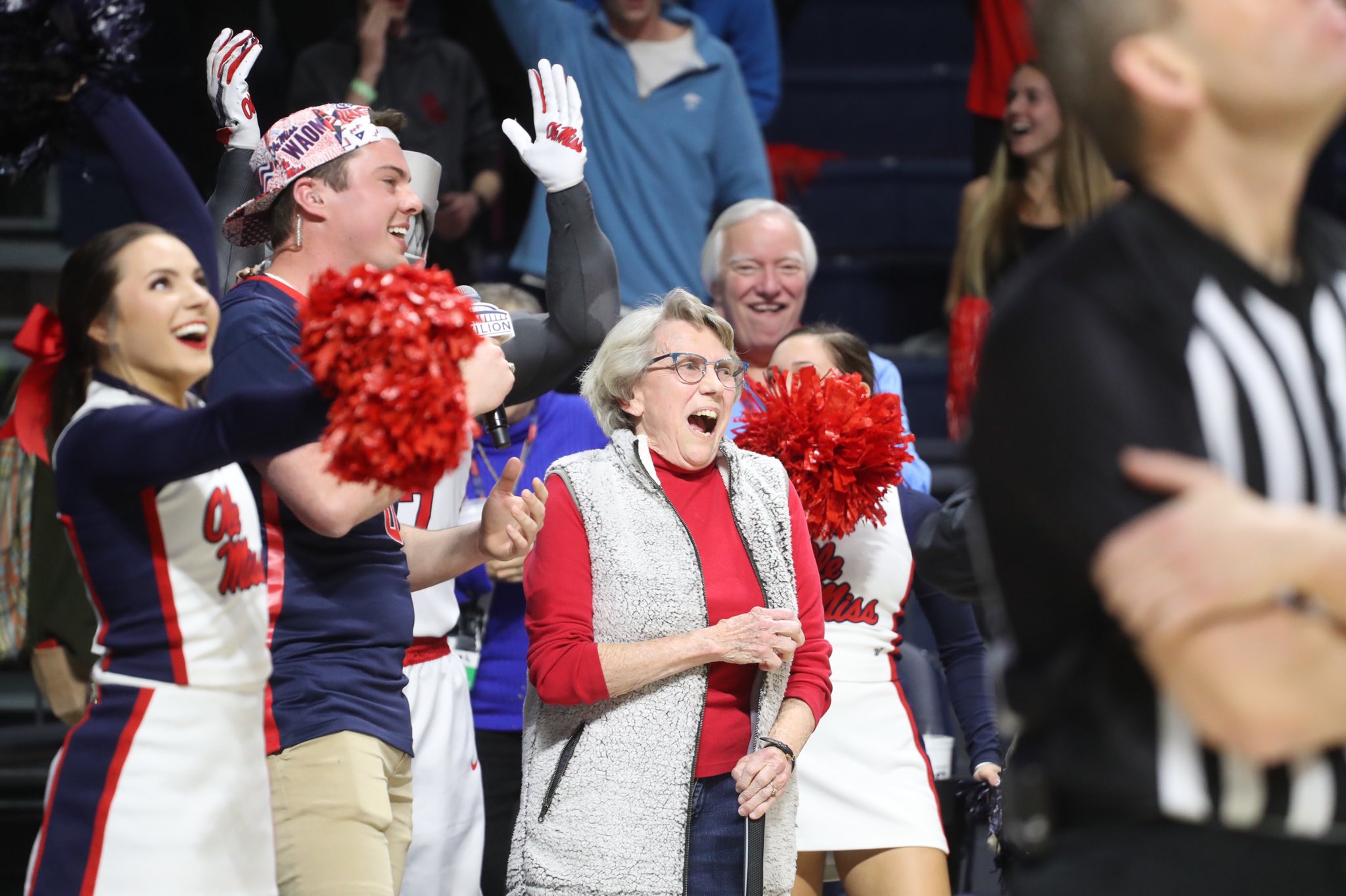 94 feet! That's almost a foot for every year she's been alive. Most grandmas make really good cookies. Mary Ann makes putts like she's Lee Trevino.
Yeah, Lee Trevino in a brand new car. That's another thing I've yet to mention. MeeMaw got herself a new whip.
I know Augusta National still thinks women have cooties or whatever, but they have to find a way to get this woman into the field for the Masters.